Thrifty Thursday
Welcome to Thrifty Thursday~ A place to share and be inspired~
"Creativity is contagious, pass it on." – Albert Einstein
Welcome to another edition of Thrifty Thurday! Every week I team up with a few of my bloggy friends to showcase your posts from the week.
Post once, and your link shows up here on KrystaSteen.com, JuliaKendrick.com, Emmy Lane, From Nature to Nurture and Healthy Higgins! Score!
Yes, I totally flaked last week and skipped the party – sorry about that!  Sometimes life gets in the way, ya know? :)
Anyway, here is what I shared this week!
Simple tips for finally breaking your sugar habit!
Let's see what you've got to share this week – woohoo!!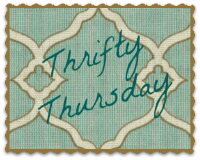 >